H

EADLEY




D

OWN

C

ommunity

C

hurch
To HAVE christ Inside-
To Take CHRIST OUSIDE
Hello and welcome to Headley Down Community Church.
Whether you live in the area or are visiting family and friends you are most welcome to come and share our Sunday morning service at 10.30am, or any of the events during the week.
We begin each Sunday morning at 10am with the offer of refreshments. This gives us the opportunity to welcome each other, relax and chat before beginning our time of worship together.
After the service there is an opportunity to stay for refreshments and get to meet everyone.
Upcoming




Events FOR YOUR DIARY This MONTH
There's lots happening at Headley Down Community Church, so please don't miss out. Here's whats coming up. Click on the dates below.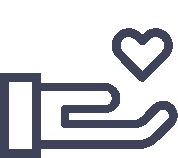 Whoever is kind to the poor lends to the Lord,
and he will reward them for what they have done